All go in October for Bloomberg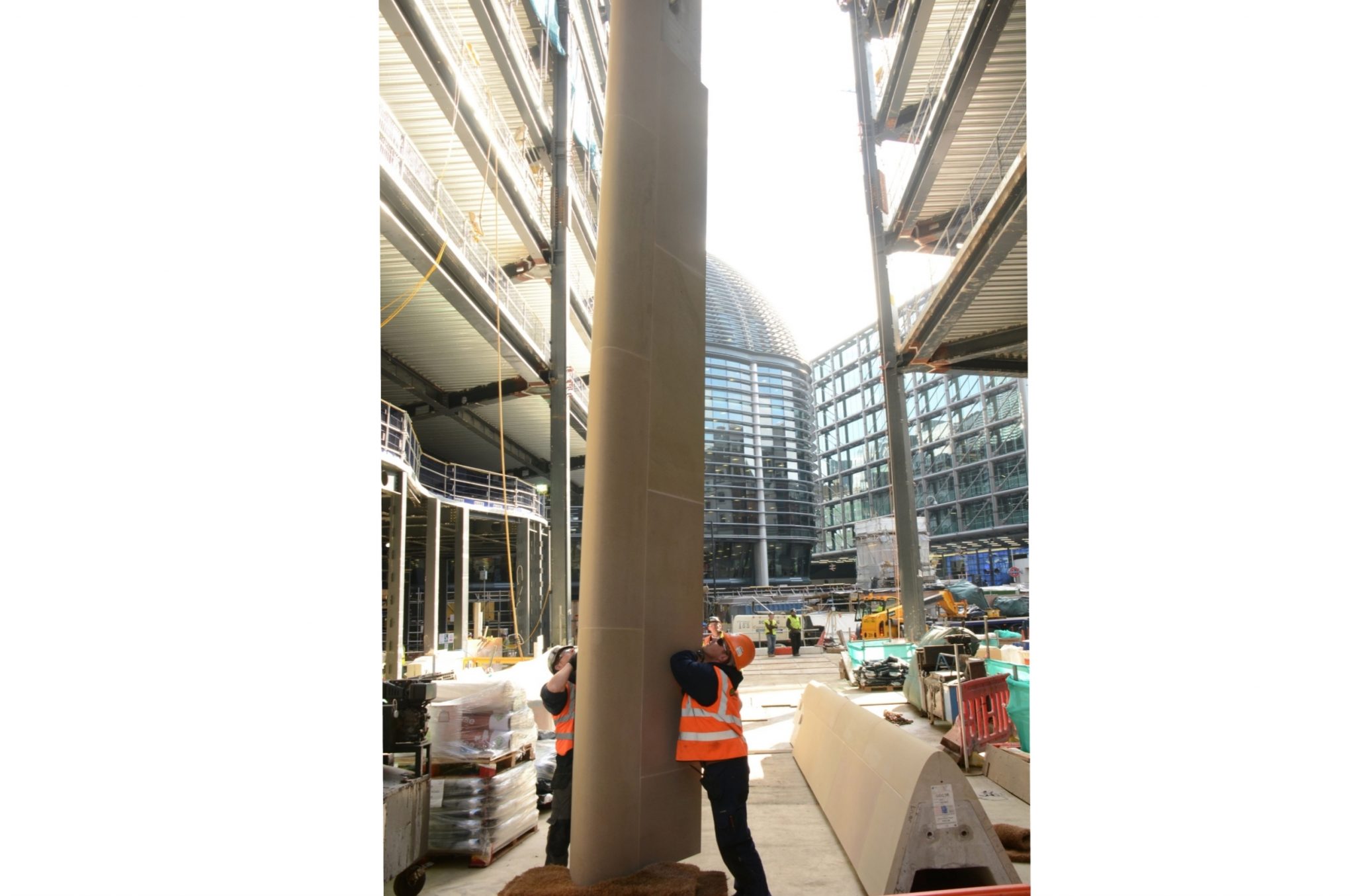 It is all go with the first Precast columns and beam having been installed on the Bloomberg project.
The Grants Precast storage compound is certainly an impressive sight with nearly 300no precast columns and beams waiting in storage ready for installation onto the project.
In a first for this industry, we have stone faced precast beams measuring 18m in length which has certainly more than pushed the boundaries in the use of stone with precast.
The Bloomberg project is of monumental scale which will represent a new landmark in the City of London and will be a significant achievement for stone faced Precast as well as British engineering.