Scrolled keystone at London Fruit & Wool Echange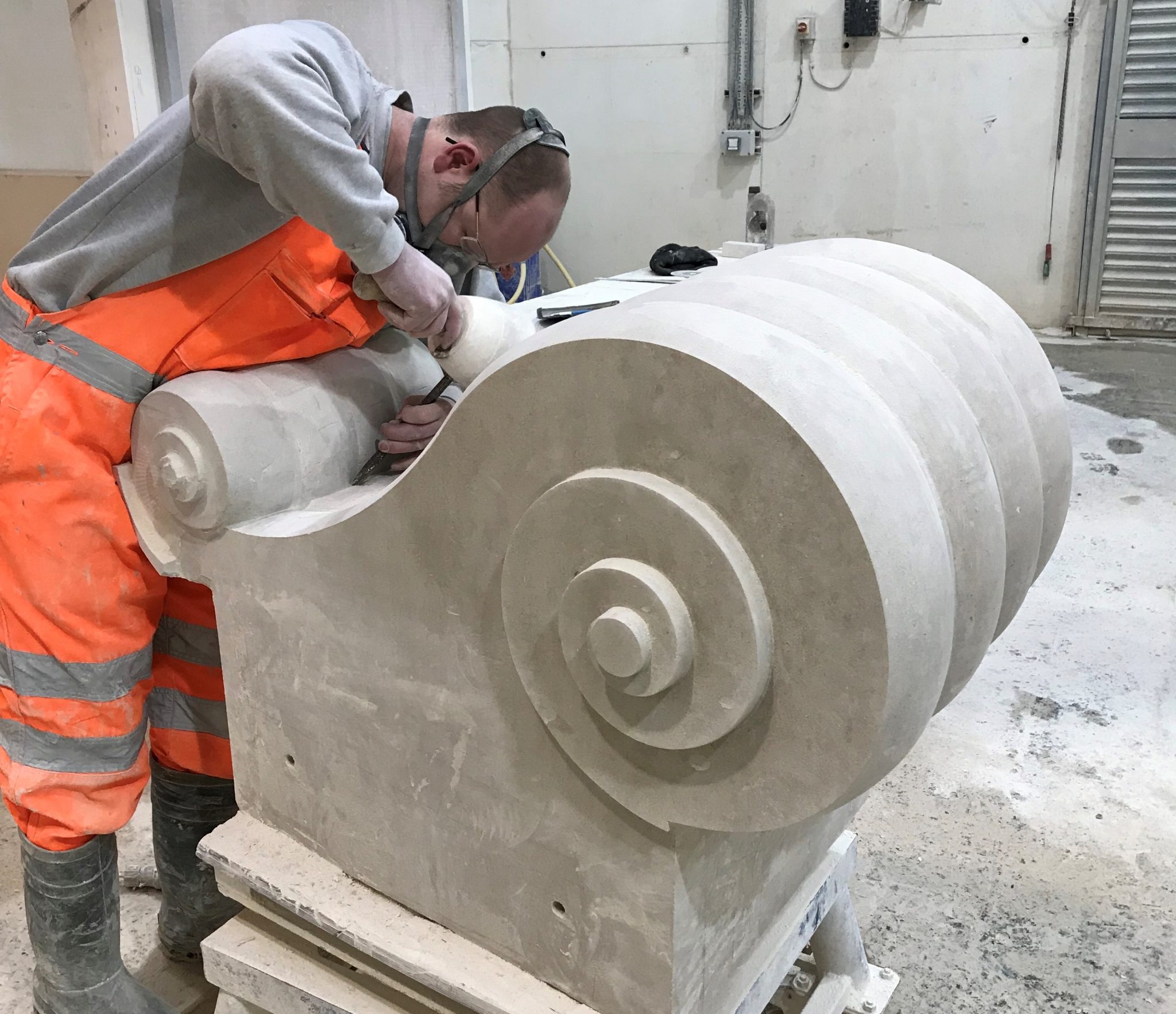 Work is well underway with the facade restoration works to the redevelopment of London's Fruit & Wool Exchange.
Our main scope involves brickwork to Portland Limestone cladding, along with steelwork and a rather large arched stone window surround.
Parts of the window surround are being manufactured within our own in-house masonry facility.
As shown in the above photo, the scrolled keystone provides great context to scale and perfectly demonstrates the incredible depth of skills housed within Grants Group today.