Grants Overcomes Adverse Weather to Make Progress on Berkeley Street Project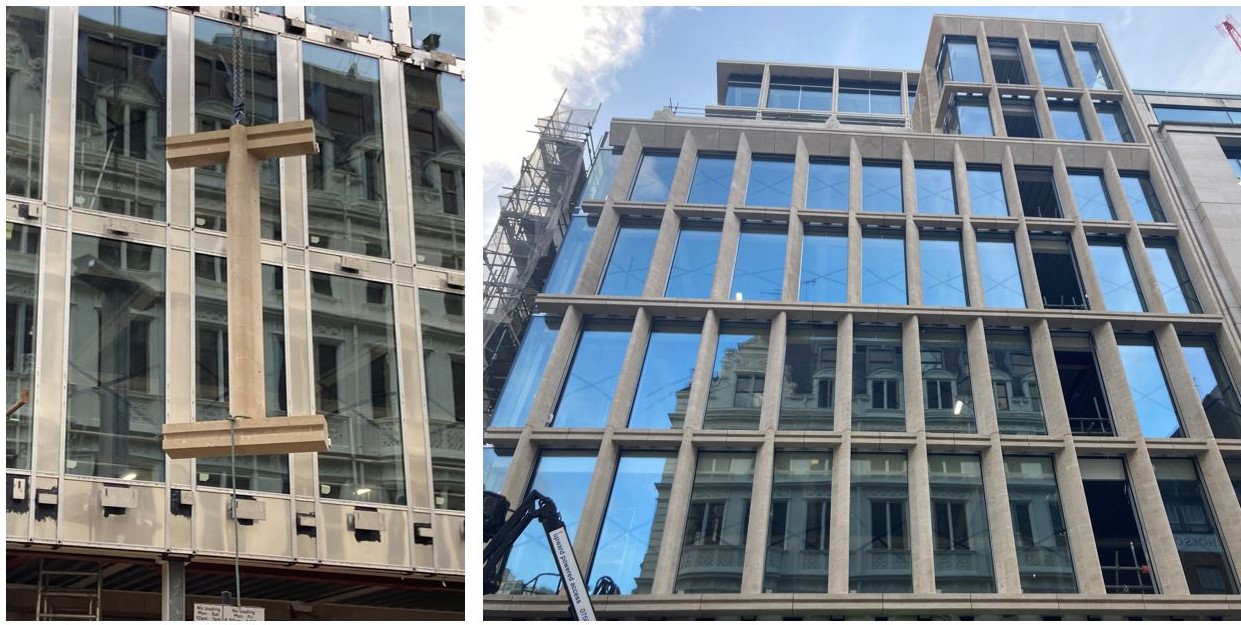 Despite facing considerable challenges during the installation of our stone precast panels at the Berkeley Street Project, Grants has maintained good progress while prioritizing safety.
Adverse high winds caused disruption to the tower crane lifts, but our team persevered and adapted to the situation to ensure the project's success. We are proud of our ability to overcome obstacles and deliver high-quality results.
With completion in sight, the Berkeley Street Project will join the ever-growing list of successful precast concrete façade packages completed by Grants.
For more information on this project, visit; https://crosstree.com/portfolio/one-berkeley-street/