Growth in restoration..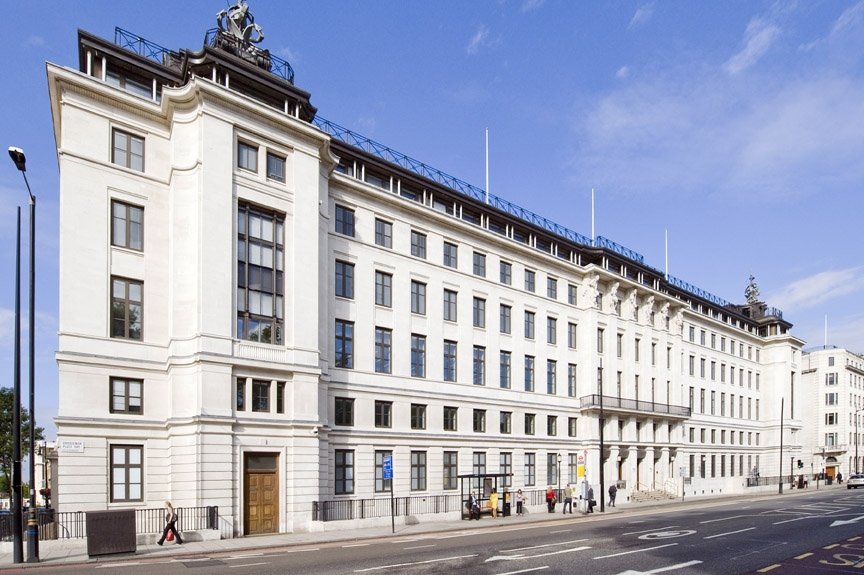 The London Fruit and Wool Exchange project proved highly successful for Grants, incorporating restoration works and new Portland Stone cladding.
Grants are further strengthening their presence in the restoration market by securing a significant package on the Prestigious; 33 Grosvenor building situated opposite Buckingham Palace. This project will involve major alterations, restoration and cleaning to the Portland Façade.
In addition to the restoration works, there is also 2000m2 of new Portland cladding to the remodeled elevations, as well as construction of an additional level to the building.
Another interesting aspect to the restoration will be our work to the statues by the famous artist/sculptor Maurice Lambert. More on Maurice Lambert can be found here: https://en.wikipedia.org/wiki/Maurice_Lambert