Terracotta and Stone..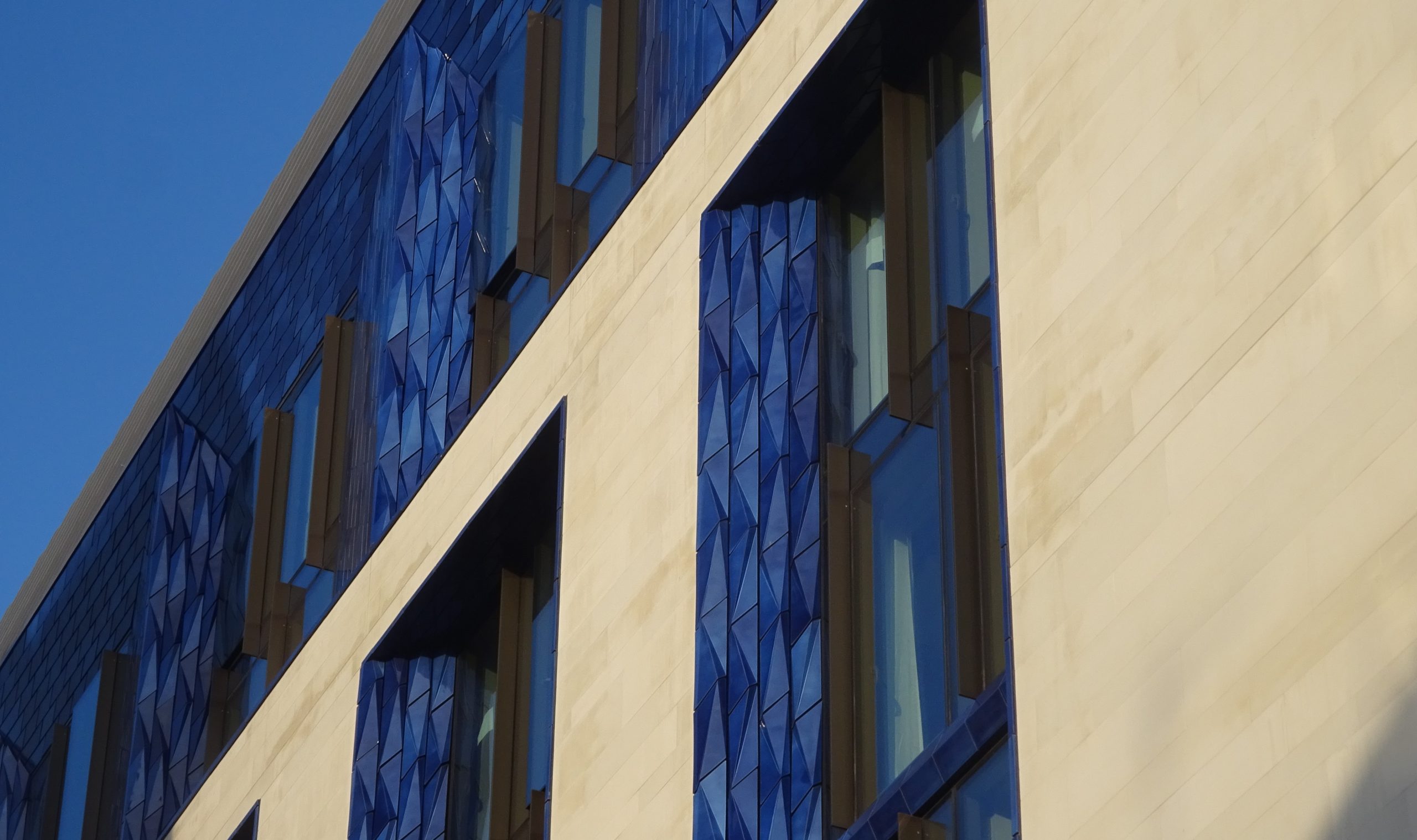 Grants are equally comfortable in the design and installation of intricate Terracotta on facades as they are natural stonework.
This is clearly demonstrated in their recently completed project for Edwardian hotel at Leicester Sq. The complex geometry of the Blue glazed Terracotta sits exceptionally well alongside the monolithic flat areas of Portland limestone cladding.